Jeep Wrangler Rentals at the Kauai Airport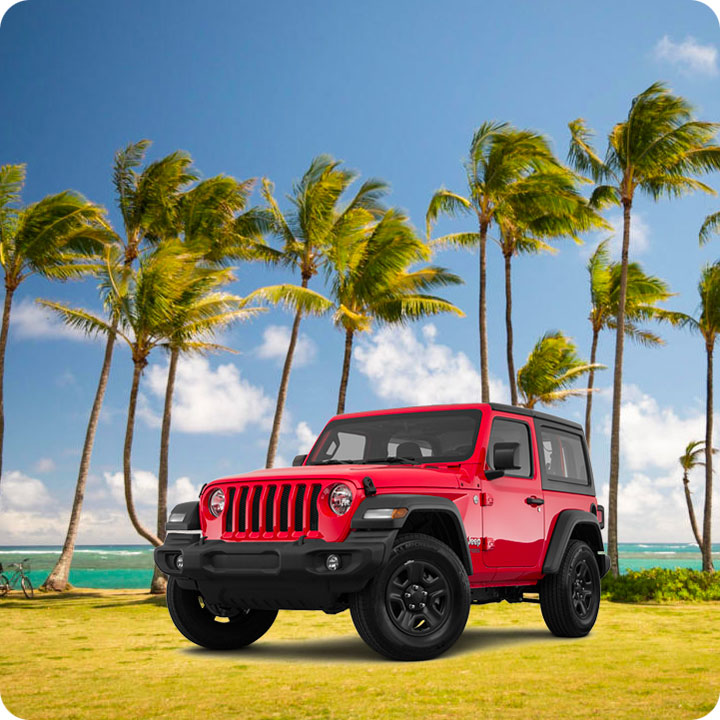 The Garden Isle is the smaller of the major islands so it won't take you long to get where you're going. A Jeep can't be beaten for an enjoyable driving experience on The Garden Isle. We have several models of Jeeps for you to select from. If you have questions about the differences between a 2-door (Jeep Wrangler) and 4-door (Jeep Wrangler Unlimited), we have answers for you.
Our vehicles come with free mileage, 4WD, A/C and automatic, and we typically have access to free extra drivers for your Jeep. Please consider other options if you have a large group.
Our system is simple, with all taxes/fees included. If Jeeps do not appear when searching it is indicative that there are none available for your dates at this time. You can return later, but we recommend that you secure a suitable alternative vehicle at this time. Afterwards, check back frequently as Jeeps may be released at any time. We get no warning nor are we alerted to their presence. If you eventually find a Jeep, reserve it and cancel your previous reservation. There is never a penalty or charge to do so.