Contact Discount Kauai Jeep Rental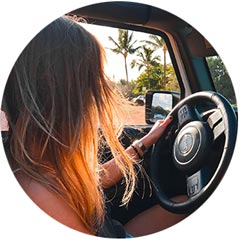 Email is our preferred way of keeping in touch when necessary. Email keeps our costs down and consequently, you and all our customers will be able to rent less expensive vehicles on our website.
Often plans change, so reservation changes and cancellations are always complimentary through us. Please email us with your changes, questions and comments.
Learn more about our company.
Quick contact form
Contact: [email protected]
Mahalo,
KauaiJeeps.com