The Pros and Cons of Renting a Jeep on Kauai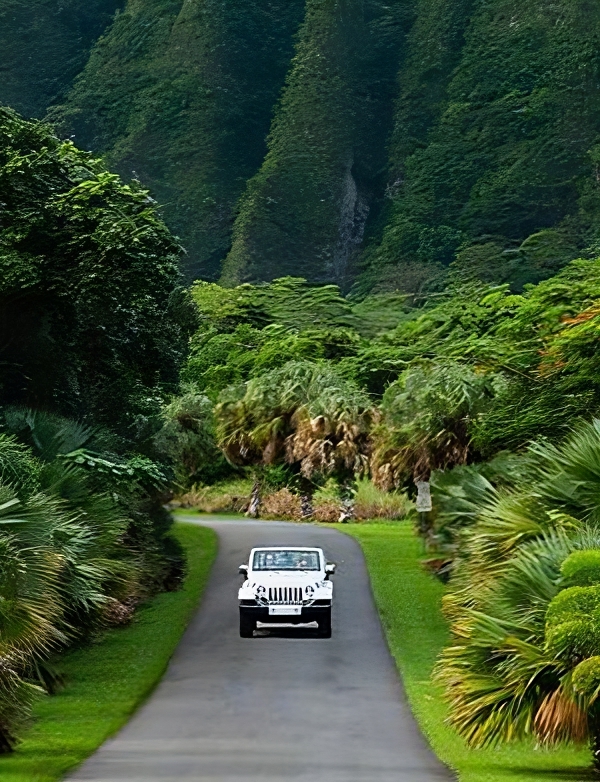 Kauai, known as the Garden Isle, offers visitors stunning landscapes, idyllic beaches, and countless hidden gems. For those seeking the ultimate Kauai adventure, renting a Jeep can be enticing. However, before deciding, weighing the pros and cons of renting a Jeep in Kauai is crucial. In this article, we'll discuss the advantages and disadvantages of choosing a Jeep rental to help you make the best choice for your unforgettable Kauai getaway.
The Allure of Kauai's Rugged Terrain:Kauai's diverse landscape, from lush rainforests to rugged coastlines, presents an exciting opportunity for adventure seekers. A Jeep rental can enhance the experience by providing access to the most alluring locations.
Pros of Renting a Jeep in Kauai:
Versatility and Cargo Space: Jeeps offer versatility and ample cargo space to accommodate luggage, beach gear, and hiking equipment. The spacious interior allows you to travel comfortably with friends or family while keeping all your essentials within reach.

Open-Air Experience: Jeep rentals, particularly those with removable tops, provide a unique open-air driving experience. Feel the warm Hawaiian breeze and enjoy unobstructed views of Kauai's breathtaking scenery as you drive along the coast or through the lush, tropical landscapes. This immersive experience is unmatched by most other rental vehicles, creating unforgettable memories of your island adventure.
Cons of Renting a Jeep in Kauai:
Cost: One of the downsides of renting a Jeep in Kauai is the potential for higher rental rates compared to other vehicle options. Jeeps are popular among tourists and can command a premium, especially during peak travel seasons. It's essential to budget accordingly and determine whether the benefits of a Jeep rental outweigh the extra cost.

Limited Availability During Peak Season: Jeep rentals can be in high demand due to their popularity, particularly during peak travel periods. It may be challenging to secure a Jeep rental at the last minute, which could limit your options or force you to choose a less desirable model or rental agency. To avoid disappointment, we recommend booking your Jeep rental well in advance.
Conclusion: Renting a Jeep in Kauai can provide an unparalleled driving experience, allowing you to explore the island's diverse terrain and stunning landscapes in style. The versatility, and open-air experience are significant advantages that can enhance your trip. However, the potential for higher costs and limited availability during peak seasons should be considered. By carefully evaluating the pros and cons of renting a Jeep on Kauai, you can make an informed decision and embark on an unforgettable island adventure tailored to your needs. So don't wait any longer - book the perfect Jeep rental for your Kauai journey today and experience the true essence of the Garden Isle!
Compare luggage space / cargo storage for the Jeep Wrangler and Jeep Wrangler Unlimted
Jeep Wrangler 4 Door Luggage Space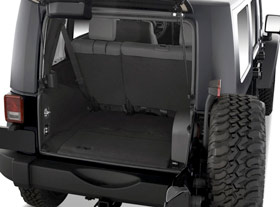 31.5 cubic feet with rear seats upright
70.6 cubic ft with rear seat folded down

Jeep Wrangler 2 Door Luggage Space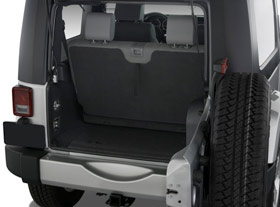 12.8 cubic feet with rear seats upright
55.0 cubic ft with rear seat folded down